---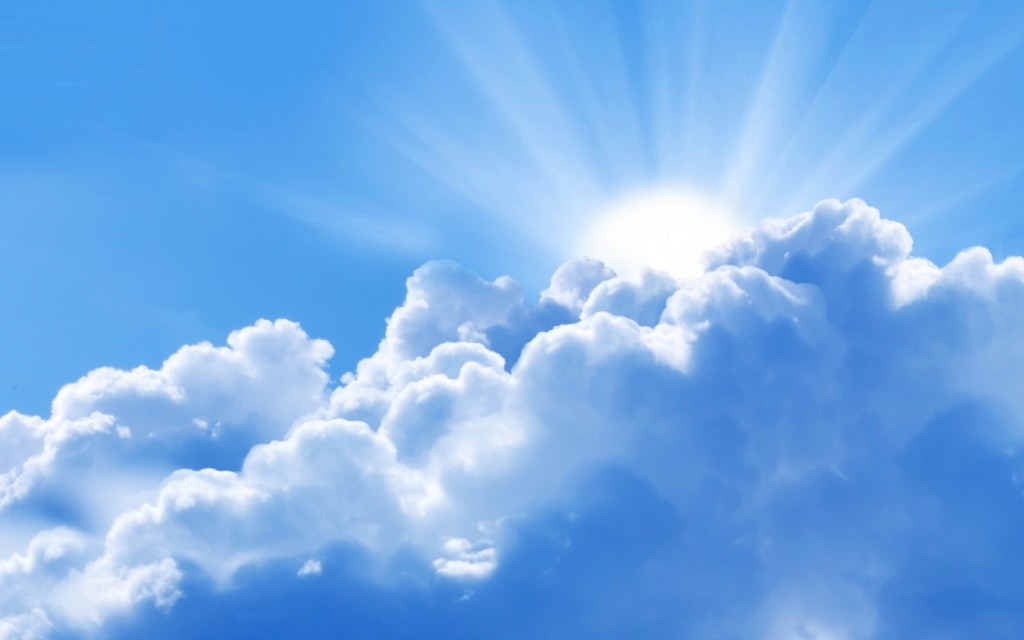 Part 3
He is Lifted Up
Who is this Son of Man?
Seeing into Heaven
We have been in the very Throne Room in Heaven where we have witnessed Christ's Inauguration. This scene happened when Christ was lifted up to Heaven after His resurrection. This same event is witnessed in several places in Scripture. Here are some of these passages:
     "He was taken up, and a cloud received Him out of their sight." (Acts 1:9)
     "Behold, One like the Son of Man, coming with the clouds of heaven! He came to the Ancient of Days, and they brought Him near before Him." (Daniel 7:13)
     "Seeing then that we have a great High Priest who has passed through the heavens, Jesus the Son of God, let us hold fast our confession." (Hebrews 4:14)
When He returns at His Second Coming, it is sometimes referred to as the Second Advent. Those who have the Advent Hope that He will return look at these verses:
     "This same Jesus, Who was taken up from you into heaven, will so come in like manner as you saw Him go into heaven." (Acts 1:11)
     "You will see the Son of Man sitting at the right hand of the Power, and coming with the clouds of heaven." (Mark 14:62)
     "When the Son of Man comes in His glory, and all the holy angels with Him, then He will sit on the throne of His glory." (Matthew 25:31)
Here are two views showing Christ in Heaven after His death on the Cross. He came to earth the first time in humility, but He will return to earth the second time in power and glory.
He is Lifted Up . . .  and Drawing all Mankind
In Genesis 49 we read:
     "The scepter shall not depart from Judah, nor a lawgiver from between his feet, until Shiloh comes; and unto Him shall the gathering of the people be." (Gen 49:10 KJV)
And we saw Jesus fulfill this prophecy:
     "And I, if I am lifted up from the earth, will draw all peoples to Myself." (John 12:32)
But the people in His day were confused by His statement.
     "The people answered Him, 'We have heard from the law that the Christ remains forever; and how can you say, The Son of Man must be lifted up? Who is this Son of Man?' " (John 12:34)
Though the people had ample evidence by this time, they still did not believe in Him. They believed that when Messiah came, He was to be lifted up as their King and remain with them in Jerusalem. Again they had been misinformed by their scholars. They didn't understand two things. 1) Before He could be lifted up as their King, He had to be lifted up on the Cross. And 2) there was a time deadline in Daniel that said He could only become their national King if they showed a true faith in God. The prophecy of Daniel 9 said that, as a nation, they were on their final probation. If they didn't at last show faith in God, they were going to be cut off as a nation. Christ could only remain as their king if they, by faith, fulfilled the conditions laid out for them by the time of His coming.
Seventy times Seven
At one time Peter had asked Jesus how many times they should show forgiveness. Jesus answered him, "Seventy times seven." This number was referring to the long-suffering of God who kept reaching out to a people who continued to show outwardly that they didn't want Him. This is the final chance for forgiveness that God was offering to the nation of Israel. And it broke God's heart to see that they refused this mercy. Can't you just hear the tears in His voice when Jesus said,
     "O Jerusalem, Jerusalem, thou that killest the prophets, and stonest them which are sent unto thee, how often would I have gathered thy children together, even as a hen gathereth her chicks under her wings, and ye would not!" (Matthew 23:37)
And Paul explains the hardness of their hearts.
     "But Isaiah is very bold, and saith, I was found of them that sought me not; I was made manifest unto them that asked not after me. But to Israel he saith, All day long I have stretched forth my hands unto a disobedient and gainsaying people." (Romans 10:20-21; Isaiah 65:1-3)
God showed His willingness to show mercy repeatedly throughout Scripture. And Jesus once again showed this mercy in the abundance of His forgiveness; not seven times, but seventy times seven.
     "Then came Peter to him, and said, 'Lord, how oft shall my brother sin against me, and I forgive him? 'Til seven times?' Jesus saith unto him,' I say not unto thee, until seven times: but, until seventy times seven.'" (Matthew 18:21-22)
And this was the number given to Israel as her last chance to allow God to heal her.
     "Seventy weeks are determined upon thy people and upon thy holy city, to finish the transgression, and to make an end of sins, and to make reconciliation for iniquity, and to bring in everlasting righteousness, and to seal up the vision and prophecy, and to anoint the most Holy." (Daniel 9:24)
Had they accomplished these things, the Scroll would have remained sealed and the prophecies in Daniel about the succession of kingdoms would have been abandoned. But by the time of Jesus' coming, the people had not brought an end to sin. They had not confessed all their sins and brought them into the sanctuary so they could be reconciled to God. In fact they were not anywhere near the fulfillment of this prophecy. Not only had they not brought an end to transgression, but they did not even believe in their Saviour. A few verses later in John 12 we are given the statement of their condition at that time:
     "But although He had done so many miracles before them, they did not believe in Him, that the word of Isaiah the prophet might be fulfilled, which he spoke, 'Lord, who has believed our report? And to whom has the arm of the Lord been revealed?'
     "Therefore they could not believe, because Isaiah said again, 'He has blinded their eyes, and hardened their hearts, lest they should see with their eyes, lest they should understand with their hearts and turn, so that I should heal them.' These things Isaiah said when he saw His glory and spoke of Him." (John 12:37-41; Isaiah 53:1; Isaiah 6:10)
So, just a few days before the Passover feast when He would die on the Cross, and just a few years before the probation of the Jewish nation would come to a close forever, Jesus was reaching out to the skeptics with one last plea when He said to them, "Walk in the light while you have it, lest darkness come upon you." (verse 35 paraphrased) Yet there was a remnant who believed in Him, but they were too afraid of losing their earthly positions to speak out. 
     "Nevertheless even among the rulers many believed in Him, but because of the Pharisees they did not confess him, lest they should be put out of the synagogue." (John 12:41)
How many of us stand undecided in this same position—afraid to confess our belief in Him because of our fear of being rejected by our peers? It seems a puny fear when compared to the rewards of eternal life and happiness.
Lifted Up, like the serpent in the wilderness:
There was another prophecy that Christ was pointing out to them which they also did not understand. Jesus had said to them earlier,
     "And as Moses lifted up the serpent in the wilderness, even so must the Son of Man be lifted up, that whoever believes in Him should not perish but have eternal life." (John 3:14-15)
He was referring to a symbol of salvation that was given to the people of Israel during their wilderness wanderings.
     "And Moses made a serpent of brass, and put it upon a pole, and it came to pass, that if a serpent had bitten any man, when he beheld the serpent of brass, he lived." (Numbers 21:9)
The brass serpent had been a test of faith. The people were being plagued by deadly vipers. God gave them a chance to live after they had been bitten. If they looked up in faith, believing that God could heal them, they would live. By equating the brass serpent lifted up on a pole with the Son of God who would be lifted up on the Cross, Jesus was telling the people that they were going to die unless they looked to Him with faith so that I they might live.
He was stating to them clearly that He was their Saviour and that He would be lifted up on the Cross. Their preconceived ideas kept them from seeing the truth in His words. These texts in John 3:14 and John 12:32 were referring to Him both lifted up on the Cross and lifted up to Heaven where He could finish His work of salvation. (See John 12:23 and John 12:33, glorified and crucified.) The first part of these was fulfilled when:
Christ was Lifted up on the Cross
He is Caught up to God and to His Throne
Another account of His ascension to Heaven is found in Revelation 12:1-5:
     "And there appeared a great wonder in heaven; a woman clothed with the sun, and the moon under her feet, and upon her head a crown of twelve stars. And she being with child cried, travailing in birth, and pained to be delivered.
     "And there appeared another wonder in heaven; and behold a great red dragon, having seven heads and ten horns, and seven crowns upon his heads. And his tail drew the third part of the stars of heaven, and did cast them to the earth: and the dragon stood before the woman which was ready to be delivered, for to devour her child as soon as it was born.
     "And she brought forth a man child, who was to rule all nations with a rod of iron: and her child was caught up unto God, and to his throne." (Revelation 12:1-5)
A woman appeared in heaven. She was prepared to give birth. This woman was the nation of Judah—at that time she embodied "God's people" or His church. The woman bore a male child who was to rule all nations with a rod of iron. And her Child was caught up to God and to His throne. This time we see Him Lifted Up to His Throne. 
Christ is Lifted up to His Throne
"Even so must the Son of Man be lifted up, that whoever believes in Him should not perish but have eternal life." (John 3:14)
Rod of Iron
The reference to a "rod of iron" is distressing to some. But the rod is not used against the people in an autocratic show of force. The rod is merely the scepter of rule held by the King. It does refer to His strength, but not in a way that means he is harsh to His people. The iron rod refers to the strength of his kingdom and rule. In contrast, a ruler who ruled with an ostrich feather or a palm fond would not have a very strong command over his nation nor would he be able to show strength in protecting his people against other nations. A ruler who rules with a scepter of gold studded with jewels shows that riches are his primary concern. And gold is not necessarily a strong metal. But a ruler who rules with a scepter of iron shows that he is strong and able to guide, lead and protect his people. The iron shows strength. This strength in leadership is what Christ will have in governing His Kingdom. The iron rod shows that He will never again allow His kingdom to be turned over to others. 
     "Thy mother is like a vine in thy blood, planted by the waters: she was fruitful and full of branches by reason of many waters. And she had strong rods for the sceptres of them that bare rule, and her stature was exalted among the thick branches, and she appeared in her height with the multitude of her branches." (Ezekiel 19:10-11)
This verse is talking about God, the mother Lioness, who raised up her cub, the nation of Israel. This Lioness gave her rulers strong scepters with which to lead and protect their people.
We see this same iron scepter in the hand of the King of kings and Lord of lord's. But we also see that He rules in righteousness.
     "And I saw heaven opened, and behold a white horse; and he that sat upon him was called Faithful and True, and in righteousness he doth judge and make war. . . .
     "And out of his mouth goeth a sharp sword, that with it he should smite the nations: and he shall rule them with a rod of iron: and he treadeth the winepress of the fierceness and wrath of Almighty God.
     "And he hath on his vesture and on his thigh a name written, KING OF KINGS, AND LORD OF LORDS." (Rev. 19:11-16)
Christ was Lifted Up at His First Coming
| | |
| --- | --- |
| Rev. 12 | The woman brought forth a man child; He was caught up to God and to His throne. |
| Acts 1 | Christ was caught up to God in the clouds. |
| Daniel 7 | One like the Son of Man came to the Ancient of Days in the clouds of heaven. |
| Rev. 5 | The Lamb is found worthy; He stands before the throne in Heaven.  |
There remains one more profound prophecy showing Him lifted up to Heaven and to His Throne. . . .
[pdf-lite icon="6″ iconsize="30″]